THOMPSON'S All-In-One Joint Complex Tablets 120's
Our Price
Our Price:
$39.20
Elsewhere
$49.90
Elsewhere
Supports normal function and mobility in stiff, worn, damaged or ageing joints
Supports comfort of joint movement
Supports the body's natural cartilage repair process
Suitable For:
All-In-One Joint Complex provides a unique formula for those with damaged or ageing joints
Suitable for individuals looking to support joint mobility
Suitable for individuals looking ot support joint comfort
Suitable for individuals looking to support healthy cartilage repair
DIRECTIONS:
Adults – Take two tablets twice daily (with food) or as professionally prescribed.
Glucosamine sulfate is derived from seafood.
Contains soybean and 86mg of potassium.
If you have kidney disease or are taking heart or blood pressure medicines, consult your doctor or pharmacist before use.
INGREDIENTS: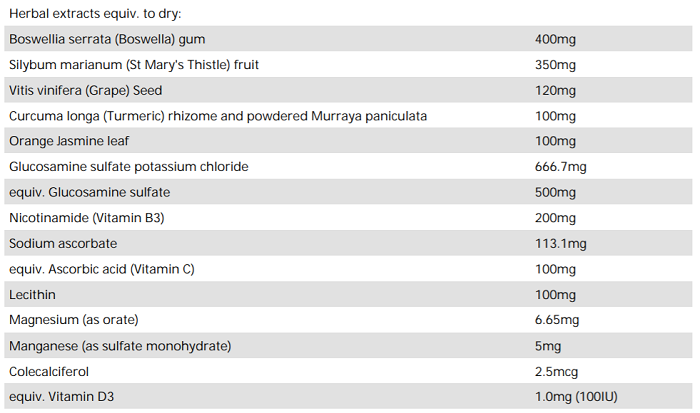 No Added: Gluten, lactose, nuts, dairy, egg, fish, sesame seeds.
No artificial colours, flavours or preservatives.