THOMPSON'S Skin, Hair & Nails Capsules 45's
Our Price
Our Price:
$21.00
Elsewhere
$29.70
Elsewhere
Supports healthy skin, hair, and nails
Supports the healthy formation of connective tissue such as collagen which is important for the structural integrityof skin, hair, and nails
Helps to protect the the body's cells against free radical damage
Suitable For:
Individuals with or prone to brittle nails
Individuals who seek a daily supplement to maintain or improve the health of skin, hair, and nails
DIRECTIONS:
Adults – Take one or two capsules daily (with food), or as professionally advised
If you are pregnant, or considering becoming pregnant, do not take vitamin A supplements without consulting your doctor or pharmacist.  When taken in excess of 3000mcg retinol equivalents, Vitamin A can cause birth defects.
Storage: Store below 25°C in a dry place
INGREDIENTS: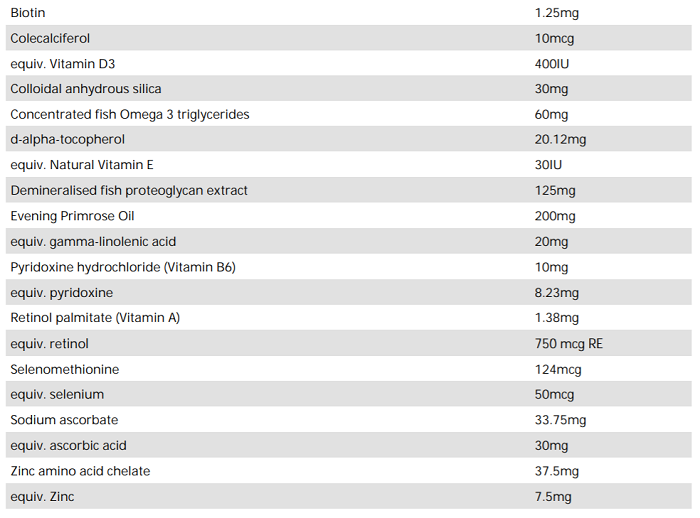 No Added: Gluten, lactose, nuts, shellfish, dairy, egg, sesame seeds.  No artificial flavours.